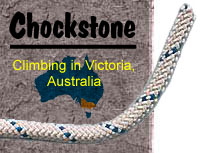 Sponsored By
ROCK
HARDWARE


Chockstone Forum - Trip Reports
Tells Us About Your Latest Trip!
Author

| | |
| --- | --- |
| Ever wanted to go to World Cup? | |

18-Nov-2005
8:50:33 PM

On Wednesday, I took a day trip to a nearby town called "Bellaggio" which everyone insists is gorgeous. A fellow Aussie - Tony from Brunswick - turned up at the hostel and decided to come along. On account of the fact I needed to leave before 4pm to get to the gym, we decided to follow the suggested walking tour instead of wandering aimlessly through the
streets. The walking time estimated was 2 hours. This was not inclusive of time taken to stop and take in the view. It was quite funny. The pamphlet would literally tell you to cross the road "with care", and it would permit you "one minute" to enjoy the view of some castle or other such interesting feature. We stopped a few times at places that had
not been authorised by the pamplet, and as such our walk took longer than 2 hours. The restaurant we were instructed (by the pamphlet) to eat at, was closed, so it was lucky we both had food (including th ever-present supply of chocolate) on hand. We stopped briefly for a pitstop at "Willy's Bar" at a town called "Guggiate" or something similar. "Willy's Bar
Bar" was the bar in the main square of the town. Translation? It was th ONLY store in town... in a paved area big enough to accommodate around hatchback vehicles.
18-Nov-2005
9:02:25 PM

Our tour was timed perfectly. We got back into Bellaggio and had pizza and white wine, and then I headed to Lecco, and Tony from Brunswick headed back to Como. Note that I carried water around all day, I was too lazy to take it out and drink it. As such the only drink I had all day was wine. Hmmm. Also note that the pamplet tour takes you always uphill. I
If you go there, do the tour in reverse and it will be downhill all the way!!!

I got to the gym and my new friends that I'd met on the Monday night welcomed me back again. An older gentleman who I assume owns the gym, appeared, and apologised profusely for the confusion with letting me in on Monday. He also declared that Fabio needed a new girlfriend. I was really embarrassed, and could not believe how "out of left field" these
people can be. I indicated "no no no".

On Thursday morning I headed over to the post office to mail home some souvenirs I'd bought, together with some maps I want to keep for future reference. Oh what a saga. Did you know that in Italy, you cannot pay for the mailing charge with Visa? Most annoying when it is your last day with a particular currency and the Bancomat (ATM) is a 15min walk away. C
Ce la vie. After much fuss and rushing around, I mailed it off, checked out of the backpackers, noted that the weather was perfect for a boat ride today, and headed to the station. I arrived with over an hour to spare. Necessary as a "just in case" buffer. It was just as well, because it suddenly dawned on me that my train ticket to Slovenia had been
with the pile of maps I had just posted home! So, I had to check my baggage in at the station and go back to the Post Office and beg to be allowed to open the parcel. I found the ticket, and headed back to the station, taking a few pics with some blue sky in them on the way.
18-Nov-2005
9:14:06 PM

My vegemite supply only comes out in times of need, and I felt that there had been some irritations that day so I treated myself to a vegemite roll on the train. The train arrived in Milan on time, and after some running around I discovered I needed a supplementary ticket for the Milan to Venice leg of the trip, but that I could buy it on the train. I
bought some chocolates and boarded the train. It left almost a full half hour late. Not to worry. This is why I am travelling on Thursday. I don't have to be in Slovenia till Friday evening, so if something goes wrong, I can afford the time if I miss my linkup to the Slovenia train from Venice. That said, I was not keen to drag all my stuff off the
train in Venice. The ticket inspector on the train was a young lad, and he was ultra keen to be really helpful to the girlies. So he had a collection of timetables and handheld computers to help him determine if I would make my linkup or not. An elderly man seated nearby watched and listened the whole time, and then figured he could get the same kind of
service. The youg ticket inspector then realised he had dug a whole for himself and took a seat for what would almost certainly be a very lengthy conversation with the man. The train arrived in Venice very late, and the very distressed man, who was due on the same Slovenia-bound train as me, rushed to catch it. I had to tackle some stairways to get to the
Bancomat so I could get a few more Euros to pay for the supplementary for the next leg of the trip. Literally just as I sat down on the train bound for Slovenia, it pulled out of the station. Phew! I had made it. I was seated near the old man, so we chatted for maybe an hour. His name was Angelo, he was from Sardenia, and had been visiting his son in
Milan. He was now on his way to visit is second son in Monfalcone. He was extremely happy to have someone to talk to. Then he left the train and things got boring again for a while, until Passport control came around. A nearby passenger had a little Australian flag on his passport and thus we chatted for a while and ate our respective tins of tuna.

The train arrived in Ljubljana, where Roger the Aussie from Carlton headed for the backpackers, and I got on another train destined for Kranj.
18-Nov-2005
9:25:49 PM

The Slovenian trains are very clean, and have electronic display boards tell you what the time is, and which station is next. Thus, I learned
my first Slovenian words. "Naslednja postaja". "Next station". There was even a voice-over that said it, so I was able to sit there and repeat the words a few times. I decided to try out my new phrase on a nearby passenger. So I said "Naslednja postaja Kranj?" And after a quick discussion with her friends, she said "Ten minutes". Ha ha ha. Oh well,
I tried. The train eventually arrived in Kranj and I was preparing to look for a bus or a taxi. Nope. This station is like something out of the war. It is very dark, has one bar filled with cigarette smoke, no bus, no taxi, no signs to show you which way the town is. I asked a young boy "taxi?". He didn't understand. So I decided to follow a couple
of young people. The were headed towards what I hoped was the town centre. There was a church in that direction which is hopeful. I didn't want to lose sight of the kids, so I hurried along behind them, across the death road. The were moving a lot faster than me which was annoying. I hoped I was walking in the right direction. My luggage is very heavy. The
Then, a car did a u-turn a pulled up closeby. There were two youngish men inside, and panic set in. It is dark here, I am alone, and all I know about this country is that they have their own currency, that I know how to say "next station", and that it is the Eastern block - a sector of the world that is often on the news for war-related matters and issues of ci
of civil unrest. And now this car of young men is here. Great. Then I realise they are dressed smartly, and in fact are badged with a word similar to "police" and I am relieved. They have realised I am lost and are here to ask if i need directions. I say "hello" and "Hotel Creina?"
18-Nov-2005
9:38:42 PM

One of the policemen said "You cross the road" and I think "thank goodness, directions!!" and he finishes his sentence with "at red light. Why?" I am stunned for a second, as this is second nature in Italy, and then I say "er.. heavy bags!" They say "When you travel, you understand you have heavy bags." Great. Welcome to Slovenia. Perfect end to a not so perfect day.

The other policeman says "Document" and for a moment I thought he was asking for a document that showed the name and address of my hotel so they could be helpful in pointing me in the right direction. Then I think maybe not. I say "passport?" and they say "yes". They look at it, talk amongst themselves for a while and they say, in thick
Eastern block accents "Middleton!! It is traffic offence in our country to cross on red light! You must pay 10,000 tolars!" Based on their tone, I wonder if I will be executed right here in the street. I'm figuring 10,000 tolars is something between 10 and 15 Aussie dollars, so no big deal.

A barrage of questions followed, so I put my bags down. Where did you come from? Where are you going? How long have you been in Europe? How long will you stay in Slovenia? Are you alone? Why are you here?" I explain I was in Kranj for the Climbing Competition that weekend and I hoped that they held some kind of national pride in the event and would be a bit nicer to me. They took ages to fill out their paperwork, and demanded the 10,000 tolars. At that stage I realised this was two thirds of the amount I had withdrawn at the Bancomat. So probably bought $65 or $70 Aussie. Bummer. Oh well. This is an interesting travel experience. The entry fee to this theme park is just a little higher than usual. Not to worry.

I paid and they said "Now!! You come with us to hotel!!" I immediately assumed danger. Then I realised they had filled out all the paperwork, showing their contact with me that evening, so their intentions may not be evil after all. Besides, it was more like an order than an offer.
18-Nov-2005
9:46:53 PM

Well, at least I didn't have to walk or find a taxi! They were quite nice. They took me on a quick tour to show me where the climbing hall was, and even told me how many metres of walking was involved between my hotel and the climbing hall. They asked where the Australian team was, and I said "I am the Australian Team." They asked where the team manager was and I said "No team manager. No team money, so no manager. " They said that I must have rich parents and I said that I had paid my own way. They seemed confused. They asked what number I am in the competition. They were asking about world ranking. I explained I had competed in my first World Cup in France a couple of weeks ago, and placed 30th. They scoffed. I recognise scoffing in any language :-) They dropped me off at my hotel, asked if they were delivering me satisfatorily close to the door, and I say "yes, thankyou very much!" They wished me luck for the competition and continued on their way. Since then I have seen heaps of police cars and live in fear of leaving the hotel in case I do something wrong! Nevertheless, I went out for a quick walk last night for my first view of Eastern Europe.
18-Nov-2005
10:01:30 PM

I quickly realised I understand nothing at all of this language. When I am standing outside an establishment looking at the signage or menu-type-thing, I can't tell if the place serves meals, or just drinks, or just icecreams. The day has already been tough, so I head to McDonalds were life is a little familiar.

I was immediately immused by nuggets in McD. They do not contain chicken. They contain broccoli in cheese sauce! I looked at the menu for a while to try and muster enough words to at least try and order in the slovene language. I saw the word "Mali" and below it "Pommes Frites" so I figure this is offered in two languages and therefore Mali means fries. So I order "Un cheeseburger and un Mali". The girl looked immediately confused, so I figured my pronunciation had been wrong, so I pointed and said "Pommes Frites". She said "small?" and I said yes. I then realied "Mali" does not mean fries. It means small. Mali Pommes Frites was a feature of the Happy Meal. I also realised I could have said the word "one" in Slovene. The 1+2+3 steps (burger+fries+drink) in the Happy Meal were labelled "Ena, Dve, Tri". So Ena means One. Also the correct pronunciation of cheeseburger here sounds like "chizboyga".

Internet access is free in this town, I don't know why and I am too tired to care. It is a welcome bonus. I have walked so much this week that today I am forcing myself to walk very little. My legs are aching and this just won't do on comp day tomorrow. Thus the massive thread update you are now receiving!

Breakfast in the hotel here is great - cereals, fruits, eggs, meats, cakes, and a bunch of other things in opaque packaging with Slovene writing, so I do not know what is inside. Registration is tonight, climbing tomorrow morning. In the meantime, I must try and figure out how to wash my clothes. There are no laundromats in Slovenia... or at least according to the man at the hotel reception desk. I am considering paying big money for the hotel's express laundering service so save myself the effort of handwashing my filthy fleece vest.

Also at some point I will risk going out into the street. I feel very much as though I am "Behind Enemy Lines" at the moment! That said, I completely love the contrast of this country to all others I have visited. It is awesome! The holiday is well and truly in full swing now!!

Till next time!
Jac
18-Nov-2005
10:19:03 PM

All sounds really interesting.......but I thought this was about tickets for Germany 2006!!!


18-Nov-2005
11:10:08 PM

This great reading Jacqui, I look forward to each new installment. Fortunately, not all of the former Eastern Bloc is the same, but this is what memories of overseas travelling are made of and you don't necessarily need to go to the Eastern Bloc to have such dramas.

Good luck with the next competition.
19-Nov-2005
1:07:02 AM

On 18/11/2005 peck wrote:
>All sounds really interesting.......but I thought this was about tickets
>for Germany 2006!!!
>

No, those going to World Champs next year are the winners of Oceania 2005. In this case it will be Samantha Berry and James Kassay.
19-Nov-2005
1:08:35 AM

On 18/11/2005 AlanD wrote:
>this is what memories
>of overseas travelling are made of

Indeed. All in all I found the whole incident somewhat entertaining! I just bumped into the Spanish team and they have been ordered around just as much as I have :-) It is rather funny :-)
19-Nov-2005
1:10:47 AM

Just checked the starting list - I am up 7th tomorrow morning. So I guess by around 10am-ish I will be on the wall. Official site is here:

http://www.worldcupkranj.com/en/main.php?
19-Nov-2005
9:18:04 AM

This is great reading.....good luck :)
19-Nov-2005
11:25:52 AM

Nice work Jac, thanks for making us feel like we are there with you! Good luck!
19-Nov-2005
5:15:40 PM

Hello Jacqui! Serena has given me a lesson on the internet so we have been sitting together and reading your webpage. I'm exhausted just reading about your climb! I read your story about the quick escape and the handshaking affair... good to see you're always thinking on your feet to get you out of tricky situations. I'm looking forward to logging on and reading more about your trip. Love from Mum.
P.S. Gannon is in Sydney for the World Cup soccer so I have been driving your 'tank' around just a couple of times.
20-Nov-2005
4:13:25 PM

Hi Mrs Jac!!!!
20-Nov-2005
10:28:36 PM

Good morning Australia!

I am writing to you from the warmth of a cafe in Kranj... escaping the icy cold conditions outside.

On Friday afternoon I permitted myself a short walk into town for the purpose of buying lunch and finding a computer that would show the entire screen at once (the hotel offers free internet access using a laser keyboard and the tv screen, but it is a tad laborious to use). I bumped into the Spanish coach and one of the Spanish team members, Ramon. These were good people to meet, because the coach (Alberto) is absolutely lovely, quite entertaining, and automatically takes you under his wing if you appear to be travelling alone. He also speaks English really well which is a huge plus. Ramon speaks Spanish, but I could communicate with him also by means of speaking Italian, which he understands on account of it being similar to Spanish. Ramon is very short, and it is funny watching him walk alongside his coach who is significantly taller than him. Small though Ramon may be, he is ridiculously strong, and is always giggling and smiling each time someone addresses him. We all chatted for a while (whilst using use of the free internet service), and made arrangements to meet up later to walk to registration together.

The walk to registration was cold with a capital C. I made a mental note to seriously consider calling a taxi to get me to the comp in the morning. I was already feeling exhausted and had the flu and could not see how doing this walk would be at all helpful, despite the fact it was only a 15min walk. Registration in Kranj was different to that of Valence. I knew lots more people, so it was much more social. Afterwards, myself, Alberto and Ramon headed to the local pizzeria for an early dinner. I had spag bol, or some sort of Slovenian verson of it. Alberto went to the bother of getting us menus in English, and he and Ramon studied them a while, though I suspect they needn't have bothered, as I think they had already made up their minds what they were eating anyway. They had tuna salad with extra tuna, and no onions. I was stunned that Ramon would be taking on tough routes the next day on SALAD. I told him so and of course he giggled.

20-Nov-2005
10:29:12 PM

Isolation was due to open at 7am the following morning, and close at 8.30am. On account of the fact I was due to be the 7th climber on the wall, I figured I would get there at 7am, though I was not keen to be awake that early. Nor was I keen to brave the cold at that hour. Alberto declared himself the Australian Coach and forbade me from getting there at 7am. He insisted it would be too difficult to remain warm if I was there that early. "Arrive at 8am. No earlier." he said. We then all retired for the evening.

Breakfast was rather entertaining. I think there is only one hotel in Kranj. And on account of this, EVERYONE, with the exception of the teams from the Czech Republic and the Ukraine, are staying at the same hotel. So everyone was at breakfast together.

I ended up braving the walk to the gym, and felt good and crappy when I arrived. That said, I was happy about this. Normally, when things go wrong for me, my determination kicks in, and I am insistent on doing well "despite what is going wrong". I warmed up, noted I felt lethargic and disregarded it. A few girls had seemingly not shown up and as such, I was now due to be the 6th climber on the wall. A handy hint for anyone doing World Cup or any other comp with lots of competitors, is to have a watch in isolation, and to be lined up at the door for viewing before they call you. That way, you get to the wall first and get maybe 15 seconds more viewing time than everyone else. The route was surprisingly inviting. As far as I could gather, there were lots of good holds. Of course it got hell hard at the top, but you get that. I was much more relaxed than I was in France, and was comfortable with the type of holds we had been issued. Back to isolation, where my starting number fell off a couple of times, and the organisers had to find some safety pins to hold it on. Note to self: have own safety pins next time! Before long I was on the wall. I usually have a bunch of strict rules I apply to myself in comps... during warmup, viewing and climbing. But I was less nervous and really the only rule I had applied to myself was "just get to the second clip. Then you are out of groundfall terrain and you can enjoy the climbing from there." I got to the second clip, smiled to myself and was on my way. Third clip. Fourth clip. Sloper. Hmm. That's cool. Quick chalk. This is fun. This sloper is designed for the left hand. Up with the right. Feet up. DARN!!! I really needed my left hand on this hold. Why didn't I check the upcoming moves while I was chalking? Can I undercling the underside of this hold? Nope. Can I reverse the move? Nope. The last hold was a sloper and it's too far down to drop onto. Darn!!! Clip first (5th clip) and then go into some damage control. Clip. Good. Right. This is not good. Only optioning remaining is to match this hold. One finger at a time. Hold very still. One finger.... two finger... three... OFFFFF. ARGHHHHH!!!!!!!!!!! No!!!!!!!!!!! There were so many good holds on this route... if ever there were a route that I should have a decent crack at getting me into the semis, this was it, and I just blew it. No chance at all now. Noone else will be stupid enough to make the same mistake. Argh!!!!!!!!!!!! Thankfully I did not swear as I peeled off, as this is not classy. I stared at the sequence in disbelief at what had just unfolded, before I noticed the belayer standing politely nearby waiting for me to untie. I did so and headed to the area where they had transported my bag to, and sat down and cursed myself for ages. I think it is worse to make a mess of your second comp because by that point you've made some friends and they watch you stuff it all up. In Valence I was just some random person from the other side of the planet. I was soooooooooooo incredibly disappointed in myself. I felt that this was the kind of route that I should be able to display some sort of talent on, and therefore be able to have Australia represented in the semis. Not so. Not today, anyway. I just cannot believe how "out of it" I am. I broke just about every rule I usually adhere to... from food eaten, to amounts of rest, to climbing strategy. These are all lessons learned that have made me sufficiently annoyed at myself to rectify the situation next year.

20-Nov-2005
10:30:03 PM

I headed over to join my friends from the Team of the Ukraine, where Nadia was equally as disappointed in herself. Just two moves beyond where I had peeled, she had become really scared and hesitant and fell off. So we both ended our efforts about half way up the wall. A girl from Slovenia had worse luck than me... slipping of a hold which preceeded my high point. She was truly devastated to have this happen in front of her home crowd, and ended up in tears. Unfortunately, these are the sorts of things that happen at comps. You are too nervous. You are too calm. Your attention lapses for a nanosecond. You forget to scan the upcoming moves while chalking. Your foot slips. It happens, and you have to curse for a while, decide how the experience should impact your goals for next year, and put a smile on your face and get on with encouraging the others. No point sitting there making excuses for yourself. It does not help your overall mindset, and it is bad sportsmanship, and you are there with the name of your country written on your back. You are an ambassador for your country, so you do your best to display the kind of behaviour that Australians are proud of. A young Taiwanese girl came down from the wall almost in tears, convinced she'd missed out on the semis. I assured her she was through, and when she enquired how I knew I had to explain the stuffups of others, including my own, that had ranked us lower than her. So "don't worry" I told her, "you climbed well, and you are through for sure. Now go eat and rest and get ready for the semis tonight."

In my case, there is absolutely no question that this was the worst I have ever climbed in any comp, anywhere. A route I did at the Nationals this year (the finals route, I think) comes close, but I definitely performed worse here. And even if every single climber in the comp had accidentally slipped off on a hold earlier than my high point, I would still be gravely disappointed in myself. I should be able to perform better than I did, even if I am feeling unwell. Things are never perfect, so you have to be able to manage whatever situation is thrown your way.

20-Nov-2005
10:30:13 PM

I had promised Patxi that I would take video footage of him climbing... a promise which I began to regret when I found myself waiting for over 3 hours to do so. When I finally got back to the hotel I felt ruined, and took myself off to bed. After maybe an hour I realised I was perhaps too exhausted to even consider going to watch the semis that evening, when I realised I was in possession of a camera belonging to Linn from Norway, having promised her I'd take pics of her in the semis. So I set my alarm clock. When it went off I felt like I had been hit by a truck. Oh well. Get up, get dressed, brush your teeth, all those things that make you feel more human. Off to the semis in a taxi. I had struggled to walk between my bed and my bathroom, so the walk to the climbing hall was unimagineable.

Baile, the Taiwanese girl, climbed really well. The route was really reachy and she did really well. Linn, the Norwegian, who had been really nervous in the qualifiers, did very well also. Much less nervous. She said to me "I did what you told me - I got to the second clip, and then I just enjoyed myself, and I feel I climbed really well".

As in Valence, there were a few surprises in the mens route. There was a really awkward move around the two thirds mark. A Swiss guy really struggled with it, and got in a very awkward position with chicken arms and everything, and we were 100% sure it was over for him. But he struggled on for maybe 10 more moves. Very impressive stuff. The same awkward move pulled Ramon off the wall, and also Patxi. So no Spanish boys in the final. Thomas climbed it with relative ease, as did Jorg, the winner of Valence. A young Norwegian boy of only 17 years old also did really well.

I took a bunch of photos and video for you Australia! I hope it will show some useful insights.

I left the comp hall with the Ukranians and the Czechs, and we headed to where Thomas and Lena were staying, to watch videos taken in Saint Leger when we were all there a couple of weeks ago. The footage of Medun the Ukranian singing his heart out is truly hilarious :-)

I got back to the hotel, considered joining Patxi and the Germans for pizza, before I realised I was too cold and too wasted, and went back to my room. I put on almost all the clothes I have with me, minus the downie to avoid serious overheating, and went to bed. I stayed there a long time, turning up to breakfast very late the following morning (Sunday, which is today).

Today everyone is being very lazy, and in true climber style, every single person ate breakfast at the hotel at least three times to avoid having to buy lunch, and thus save $$$. I am very concerned about the state of climbing in Taiwan, where if I read between the lines correctly, a woman is told to get off the wall if a man is waiting for the same route (in the gym, for example), and where sponsorship of any kind is only available to the men, because climbing is not for women, or some such nonsense. Myself and Linn have told Baile that perhaps her role in life is to help change this perception, even if she cops some negative feedback along the way. We have told her that she needs to introduce herself to the climbing world. Perhaps by writing stories and publishing them, or perhaps by starting a climbing website that aims to be informative... much like Chockstone does. That way she will be helping to educate her country on climbing, and perhaps even double the potential customer base of climbing distributors there... by opening up the female market! We have given her some links to websites to get ideas from (such as Chockstone) and invited her to contact us for feedback on her own ideas and stories. I think it is quite a big hurdle she must overcome, due to the big cultural differences present in Taiwan.

We will all wander across to watch the finals tonight. More reports to follow.

jac
| | |
| --- | --- |
| | There are 168 messages in this topic. |
Home | Guide | Gallery | Tech Tips | Articles | Reviews | Dictionary | Forum | Links | About | Search
Chockstone Photography | Landscape Photography Australia | Australian Landscape Photography | Landscape Photos Australia

Please read the full disclaimer before using any information contained on these pages.
Australian Panoramic | Australian Coast | Australian Mountains | Australian Countryside | Australian Waterfalls | Australian Lakes | Australian Cities | Australian Macro | Australian Wildlife
Landscape Photo | Landscape Photography | Landscape Photography Australia | Fine Art Photography | Wilderness Photography | Nature Photo | Australian Landscape Photo | Stock Photography Australia | Landscape Photos | Panoramic Photos | Panoramic Photography Australia | Australian Landscape Photography | High Country Mountain Huts | Mothers Day Gifts | Gifts for Mothers Day | Mothers Day Gift Ideas | Ideas for Mothers Day | Wedding Gift Ideas | Christmas Gift Ideas | Fathers Day Gifts | Gifts for Fathers Day | Fathers Day Gift Ideas | Ideas for Fathers Day | Landscape Prints | Landscape Poster | Limited Edition Prints | Panoramic Photo | Buy Posters | Poster Prints