I was at Araps, although not so close to where it happened. I do not have accurate information on what happened, but I do know the climber (although didn't know it was him until a few hours later). Other friends of his have reported that he is ok, and recovering well, and is keen to get back on the rock.

It did involve descending from large ledge up eskimo nell - although is not necessarily a case of simply abseiling off the end of the rope.

This accident turned out to not be as serious as it could have been. The ambulance got there quite quickly... But (and I hope it's not too soon), the 'emergency responders' kept coming, and coming, and coming.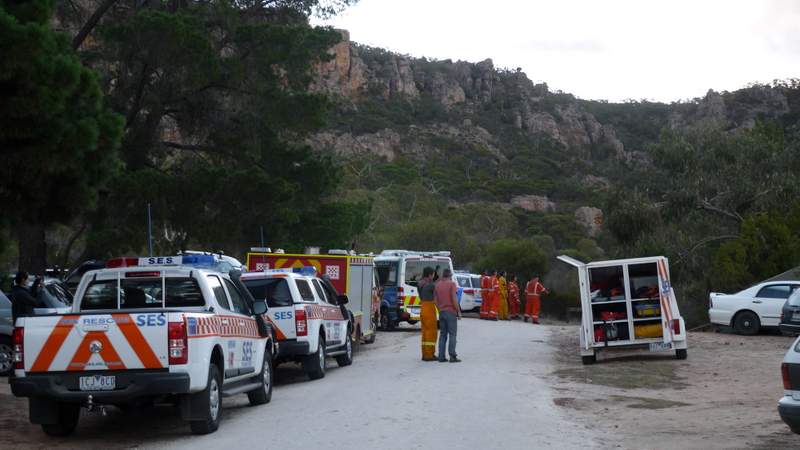 Missing from this picture are 2 police cars, 2 ambulances and a news helicopter.

The climber did have head injuries, so a thorougher response is justified of course... But when is enough, enough? Would another 4 ambulances have helped a bit more, just in case? What is going on here?