On 11/6/2009 Goshen wrote:
>i'm extra psyched about Moonarie

We were too last weekend. It all looked promising on Saturday morning...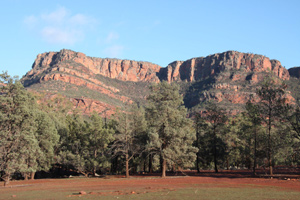 and we strolled up to the cliff...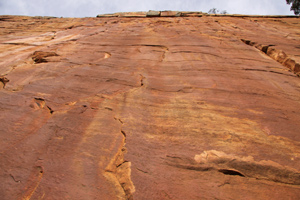 but then the weather turned, uh, Victorian. A few hardy souls do climb at Moonarie in winter, but your fingers are likely to freeze in shady spots such as The Ramparts. Autumn and spring are the go to access all areas.