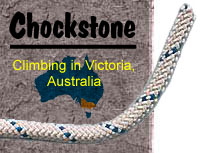 Sponsored By
ROCK
HARDWARE


Chockstone Forum - Accidents & Injuries
Report Accidents and Injuries
Author

| | |
| --- | --- |
| psst: wanna buy some steroids? | |

24-Nov-2005
2:09:17 PM

I've posted this here not because it relates to any specific accident or injury but rather this is the forum where most health/medical issues get discussed.

I'm interested in fostering some debate on the role or otherwise of anabolic steroids in the climbing world. For the moment, I want to leave aside any 'fairness' issues that might arise if you were a competition climber and also leave aside the fact that most testosterone or nandrolone derivatives are classed as drugs of dependence and therefore illegal to possess and use unless prescribed.

I have no experience in the use of steroids, but I do understand this: steroids don't necessarily make you bulk up, they simply permit you to recover from weight training faster, and promote muscle fibre development in response to that training. If you took steroids and sat on your arse watcing telly, you wouldn't expect to get any real benefit.

If steroids permitted faster recovery from training, then surely they could be used to allow more - and more intense - training for climbing, and would promote specific strength gains.

Is this 'wrong'? The way I see it, the banning of steroids in a sporting context is largely to achieve a 'level playing field' as between athletes, without creating a situation where steroid use/abuse would be *mandatory* simply in order to compete. The list of banned agents is modified as technology catches up or as attitudes to certain drugs changes. there is not necessarily consistency between sporting bodies either: a drug may be permitted in some codes (ie US baseball) but banned in others (ie Olympic competition). Equally over time, some drugs are added to the list, creating the situation where some records were set using certain drugs which would be now illegal. Cycling is a great example of this: amphetamine use was rife in the european peloton in the 60s; Pedro Delgado tested positive to steroids that weren't at that time banned by the UCI etc etc.

Non-competition climbing is an inherently individual sport. When someone projects a climb, there is no competitor other than themselves. If an individual decided to use performance-enhancing drugs, would it make any difference? My view is that it shouldn't, but I would also imagine that if word got out that the FA of Australia's first grade 35 was on the juice, then the broader climbing community might well regard the ascent as somehow tainted.

Like many other people, I have used non-steroidal anti inflammatories to manage things like shoulder injuries and elbow tendonitis. I have on occasion, taken quite a c--ktail of prescription and non-prescription NSAIDs simply in order to be able to climb at all.* I have no doubt at all that my use of those drugs on those occasions was definitely performance enhancing. Yet when it comes to managing injuries, it's as if a different set of standards apply.

I'm not sure if there are any concrete answers on the use of steroids in climbing, but I'd be interested to hear anyone else's views on the subject, particualrly if they have any more specific knowledge of the likely benefit or harm associates with its use.

tim

*getting juiced on ketoprofen, celebrex, ibuprofen and codein before a climb may help you get up the route. (it helped me) It may also make you topple over when you try and do up your shoelaces afterwards (just like I did). It will almost certainly allow you to aggravate the injury you were taking the drugs for in the first place to the point where you need surgical intervention. By all means do it, but don't think for a minute that you're going to get away with it.
24-Nov-2005
2:36:45 PM

Hmmm, let me see...

http://www.sportsci.org/encyc/anabstereff/anabstereff.html

http://www.steroidinformation.com/sideeffects.htm

Hit google and search "steroids side effects".

Troll warp factor 1
24-Nov-2005
2:43:11 PM

On 24/11/2005 dalai wrote:
>Hit google and search "steroids side effects".
>
>Troll warp factor 1

Aren't those side effects largely associated with high doeses? Presumably there are doses that have some kind of androgenic effect but don't expose you to the worst of that lot.

And no, it wasn't a troll. I wouldn't have bothered typing that much just to get a rise. I suppose I am more interested in the ethical rather than medical side of things.
24-Nov-2005
2:46:37 PM

There was a bit of a discussion about this here:
http://www.chockstone.org/Forum/Forum.asp?Action=Display&ForumID=1&MessageID=11070&Replies=1
24-Nov-2005
3:31:58 PM

Drugs are bad. Mmmmkay.
Except of course good coffee!
24-Nov-2005
4:50:26 PM

On 24/11/2005 tmarsh wrote:
>Aren't those side effects largely associated with high doeses? Presumably
>there are doses that have some kind of androgenic effect but don't expose
>you to the worst of that lot.

i would assume that some types of steriods would have side effects no matter what the dose. i think there some some Nurses here that would be able to answer your question!!
24-Nov-2005
5:15:50 PM

On 24/11/2005 Gunta Skirtpulla wrote:
>Drugs are bad. Mmmmkay.
>Except of course good coffee!

That's a sweeping generalisation if I've ever seen one. Why is coffee off the hook?

AndyPandy
24-Nov-2005
5:54:29 PM

There are very few drugs with no side-effects. In fact I don't know if there are any. But anyway, doses of steroids which are required to increase muscle mass and strength in adults will definitely cause side effects – salt and water retention, high blood pressure, testicular shrinkage, sterility, acne, high cholesterol, hepatotoxicity (liver damage), menstrual irregularities, growth of facial hair & deepening of voice in women, male-pattern baldness – just to name some of them. Steroids are only used to treat disorders when their benefits outweigh their risks. (Disclaimer: I'm not an endocrinologist – this is just what we've been taught at uni).
Climbing is different to many sports – it's a lifestyle. A number of people on this forum have claimed that it's not about the grades you climb but rather about having fun and enjoying being out on the rock. Why then anyone would take steroids just to climb a grade 35 is beyond me.
Taking performance enhancing drugs, in my opinion, is like failure. You need something to help you climb harder, run faster, jump higher – because you're just not good enough.
I do like good coffee – but I do not climb hard enough for it to be classified as a performance enhancing drug :)

24-Nov-2005
6:04:41 PM

I think you will find beefcake iron -pumping body builders would also call their sport a 'lifestyle'.
24-Nov-2005
6:10:51 PM

On 24/11/2005 nmonteith wrote:
>I think you will find beefcake iron -pumping body builders would also call
>their sport a 'lifestyle'.
yeah true but body building competitions are more like beauty (muscle) pageants than sports competitions :P
24-Nov-2005
7:05:32 PM

On 24/11/2005 DaCrux wrote:
*snip* testicular shrinkage, sterility,*snip*

reason enough to stay off the juice! :)
26-Nov-2005
1:22:03 PM

Steroids reduce the strength of tendons. End of story!
27-Nov-2005
9:06:24 PM



Hmmm, there always seems to be a thread on this subject on any number of climbing forums.. Before climbing I competed pretty extensively in various styles of martial arts. I first took steroids about 9 years ago when trying to move up a weight class in the australian ***** ********** championships (probably best not to advertise the particular comp) Anyway after doing a fair bit of research I obtained a two vials of a veterinary steroid called tribolin75 . For the next 12 weeks I took an injection of 2 mls per week. The results I obtained were nothing short of amazing, my intensity of weight training increased to a huge extent and the results I achieved in muscle gain and reflexes were quite astounding(recently I have read quite a few studies that show that anabolic steroids, of which this particular brand is, as opposed to androgenic roids such as testosterone, can have a mrked effect on reaction times) I took these particular roids for the weight gain they would give me, but I found what was much more beneficial were the other effects such as mood elevation and motivation to train. Do I consider it cheating, absolutely, no question in my mind whatsoever that I had an advantage over people who were competing clean. Anyway for the next couple of years I continued to use exclusively anabolic steroids upon occasion. As I really didnt have all the knowledge I needed I didnt really have much of a concept of post cycle therapy. I would pretty much lose most of the gains that I made during each cycle, but this wasnt a problem for me as I would merely time my use to coincide with fights or tournaments anyway. Anyway as I got a little older and stopped competing in this field I found myself attracted to becoming a little bigger, so I did my first cycle using androgenic steroids, again I took a pretty tiny dose compared to what a serious bodybuilder would take. From memory my forst dabble with andros was a 12 vial cycle of sustanon obtained through prescription along with dianabol tablets and deca durabolin (again a veterinary version of a human product). Now as I had been using these on and off I didnt achieve the amazing results I found my first couple of cycles but I would still be way above the odds of anybody else I would be training with. There are alot of physiological reasons for this and this really isnt the forum rto be going into the hows of use so much as the whys.

So...Why??

Well I guess I would say that I have always been a pretty much instant gratification kind of person so the thought of training like a dog every day with my frame (straight up ectomorph) to achieve negligible results as opposed to still training like a dog (roids really dont do that much without the work to go along with them) and achieving pretty decent results ( I guess on gear I could average after post cycle losses a gain of 10-12 kg after a ten week cycle and a months post cycle meds)


27-Nov-2005
9:07:04 PM

So anyway move forward to about 3 years ago I decided to give indoor climbing a go, I had let my fitness slide quite a bit and the thought of lifting another weight in anger almost made me want to throw up a little in my mouth. So I got a three month membership to a gym in melbourne that shall remain nameless. Well obviously I sucked major ass at it LOL. Being the kind of person that has pretty much taken to new sports pretty quickly climbing was a whole new ballgame, no matter how hard I tried and no matter how much I wanted it I was merely frustrating myself continually trying to improve. Now being a totally vain and self conscious bastard I had a really hard time climbing and being bad at it, especially with the plethora of amazing climbers around all the time. Dont get me wrong I did improve, but god was it f---ing slow.....

So anyway seeing as I hadnt had a problem with chemical assistance in the past (by this time I was travelling to thailand to train twice a year where I could buy almost any type of steroid available in the world over the counter as well as the meds u really need to have any chance of not growing breasts and breaking out in full body acne) I decided to see if I could get some help from chems. Now despite what people think there are numerous classes and types of steroids and they all have different characteristics, for example ur run of the mill testosterones will pretty much fill the muscle and quite alot of the surrounding tissue with water which will not only make the muscle look bigger but also due to the enhanced size also creates quite alot of associated stength (there is a mechanical reason for this but I cant seem to remember the exact details) Wheras a steroid like stanazolol which is an anobolic will give u a much leaner physique and not so much water weight (the reason ben johnson gave it a crack) In between these two are various others.


27-Nov-2005
9:07:32 PM

So anyway I got onto a mate here who has contacts for that kinda stuff (I hadnt really bothered to buy roids here in australia for a while due to the prices and dodgy quality) And from him I got a small bottle of trenbolone acetate (Although an anobolic it has very androgenic like qualities without the accompanying bloating) Now tren is a pretty amazing drug, it is still considered one of the best bangs for ur buck due to the fact that it increases size quite alot without bloating but at the same time the strength gains are far beyond any other steroid. Along with tren I got some anavar which came on pieces of paper (a new innovation from thailand started a few years ago to beat customs) Now anavar is also a very sought after steroid as it is the only one that is considered totally safe to prescribe to women, although there is no real size gain from it, the quality of muscle it creates along with a more androgenic acting steroid is very desirable for body strength type athletes. The strength gains given from anavar in conjunction with a drug like tren are pretty amazing, to put it into perspective, three days after my first injection of tren along with daily doses of var, my chin up count went for three sets consisting of 9 in the fitst set, 6 in the second set and 5 in the third set, went to 18 the first set 15 the second set and 12 the third set.

Now I hear some of the more devious among you asking, where do I sign up for these wonder drugs? not so quick. One of the main reasons that steroids create so much muscle gain is because of the quality of pump they create, it is not unusual for the muscle to pump to an amazing degree, thereby stimulating to some extent muscle growth, and as we all know the pump is the natural enemy of the rock climber. So even though my strength and usable muscle size increased to a large extent (another thing one finds from steroid use is that the muscle memory is enhanced so once u start to lift weights even without roids u tend to return to a pretty mediun weight pretty quickly) I also found that I would pump out pretty quickly.

Now as for side effects (I havent read that much through the other posts so forgive me if i go over stuff already mentioned) yes certain steroids do make tendons more brittle, but having said that there are also roids, deca durabolin for one which will actually help repair these pesky varmints) I didnt really see any side effects from the small doses I was doing while climbing here, and to be honest in all my previous cycles I was taking so many anti estrogenic agents and ather herbals to help with side
27-Nov-2005
9:09:25 PM

effects that they werent really a problem. So anyway after climbing fo a while here on gear I decided to go to ton sai for a few months and try and see if I could get serious there. So cue to two months later and I will give you an idea of the course of drugs I was on (this is not bragging but more a warning if anything) Ok, lets see, three vials of testoviron depot a week(a long acting testosterone ether) one two ml injection of stanabolic (A veterinary product purchased from a veterinary supplier in bkk, but funnily enough made in australia, this is a better quality version of stanazolol, apparently the horses prefer a finer grade for less painful injection (Gee they wouldnt just happen to be targeted for human use now would they???)) 6 d-bol tablets a day broken up into three doses (made famous by arnie and various east german athletes in the 70's, very good in a combo for strength and size gains but the associated water weight is a bitch) 15 anavar tabs (which in this combo did alot to keep the bloating caused by other drugs down and also made the quality of muscle created much more dense) 2 3 ml injections of equipoise a week ( A good all round steroid for muscle and strength gain with relatively minimal side effects and also a positive influence on reducing the side effects caused by the andros in my system) 15 clenbuterol tablets a day in the latter half of the cycle (this is actually an asthma drug which works as a thermogenic agent, increasing the core body temperature thus burning fat to a pretty amazing degree, but with the side effects of a slight tremor) 10 thyroxine tablets a day again broken up into a few doses (this is either a hyper, or hypo thyroid medication which acts to increase the fuction of the thyroid gland thus keeping fat gain to a minimum considering the intake of food needed to feed all this stuff)3 nolvadex tabs a day (a post chemo breast cancer drug which blocks the effects of any of the testosterone which has aromatized to estrogen thus causing nasties such as gynomastacea (bitch tits) ) and 5 proviron tabs (Although used as an estrogen blocker this is in fact closelu related to testosterone but without the effect of growing muscle, however it does help block estrogen and also creates much better quality of muscle) as well as this I was taking creatine and glutamine (i think most people would be aware of the function of these two things so I wont bother here)
Now along with all this stuff I was climbing 3-4 days on and 1 sometimes 2 days off. I was eating probably 4 times a day and having two protein shakes a day as well. Did all this stuff help with my climbing, Im not entirely certain, on reflection I think that I probably would have pregressed faster if I had merely been climbing without all the drugs in my system and the stuf that went along with it, such as a shorter fuse, thus becoming frustrated more easily (whoever says that steroids dont affect ur moods are talking shit, if u are a pretty calm person to begin with u arent gonna go out and rip somebodies head off, but you will walk around feeling just a little better than lesser mortals around you, and u will have a shorter fuse, but I tend to think that those who get loadd up on gear then run out and beat the shit out of somebody then blame it on the roids, probably had a few anger management issues to begin with) the pumps which although my body did get resistant somewhat I still had problems on some longer problems and really had to get used to just pushing straight through without being too fussy about the holds I was on (not such bad thing actually) As well as this it is a shitload harder to drag up a body that weighs in excess of 80kg that it is to drag up a lean body of 67 kg.

27-Nov-2005
9:09:51 PM

Once again Im not holding up my experiences in any way as a scientific exploration in the use of steroids in climbing, but it is somebodies experience at least. As I said Im not usually one for putting in the really hard yards when i can see a quicker solution. Having started climbing at the age of 29 I guess I made the mistake of seeing all those around me who had been climbing for donkeys years and felt like I had so much catching up to do, wheras I really should have just realised that climbing is an entirely personal thing, and u really cant compete with those around you. I mean there is always gonna be some 15 yo kid who can walk up climbs that I would have a hard time with a rope ladder, and there will always be those french bastards smoking a coupla packs of smokes a day who seem to morph from mild mannered weedy little guys into a skin full of muscles with moves like a ballerina.

At the end of the day I would never encourage somebody to use any illicit drugs, and I certainly would agree that a first ascent of a major climb would be tainted under their influence, but saying that I feel that the negative effects (not inclucing the side effects already noted) would probably cancel out if not outweigh any benefits anyway.

For myself if I was to use roids for climbing at any time in the future it would merely be a relatively high dose of anavar, it doesnt increase body mass to any extent, it has no resultant increases in liver count, is quite non toxic and increases ones strength and lowers fat to a pretty major degree. Also from what I can gather it doesnt have the added effect of creating a pump as such. As ive said this is the one anabolic that will be prescribed to a woman without any problems associated with others and is considered pretty much harmless.

Now I hear you ask, after all the trouble, why would u want to do that to urself, well I guess I was actually lacking,lacking the years of hard work that starting at such an age forced me to miss out on and I actually wanted to look good laying on the beach as well as trying to climb up things. I do want to make one thing clear though, having read back through my post it does seem in some places to endorse steroid use and I am not in any way, in fact for myself I found the bloody things to be prettty addictive, and I would say that I can have a nasty surprise or two in stor for me somewhere down the line, although I have taken all the steps I could to prevent alot of that stuff.

So do I think that roids could be of any help, sure, in certain circumstances for very specific purposes they will do things for your body that it just wont do for itself in the same time frame, but is it worth it in the long run?? Shit no. At the end of the day, climbing is hard and frustrating for a reason, so u can really savour the feeling of achievement when you do actually achieve something special.

27-Nov-2005
9:10:23 PM

Sorry bout the number of posts all that took but it wouldnt all fit into one.
27-Nov-2005
10:38:54 PM

Wow. Raff You have been busy :)

I was going to let this slide on by, but what the hell, I'll bite. I feel that the majority of media and public understanding about Steroids is based on fear and/or misinformation.

For many years bodybuilders and others have put themselves on the line as (often unwitting) guinea pigs and tried some truly biblical doses, often "stacking" (layering) many different compounds to get results. Most of the coal-face, try-it-and-see experimentation has been carried out by people like yourself. People willing to give it a go.

Most of the official research done on these substances is either based on very low therapeutic doses in human beings or therapeutic doses in very large animals such as horses and cows. This means that the majority of literature that is out there (often on bodybuilding or steroid promoting websites) is wildly inaccurate as to the dangers and side effects of these substances.

I believe some of what you have written here about these substances is actually inaccurate or misleading, and I don't think you are to be "blamed" for that – there is very little factual unbiased information out there. I have several close acquaintances who have travelled a very similar road to the one you outlined above, and yes the results are undeniable – however much of the misinformation and misunderstanding that they held onto is also reflected in some parts of your post(s) about these substances.

My issue is not with the results obtained - I agree, many of these substances will give the desired effects. But I do think we need to be accurate about them. If I may briefly address a couple of them:

Anovar (Oxandrolone) Is not "non-toxic" and has repeatedly been shown to cause liver damage in humans even at low doses.

Clenbuterol is not really an asthma drug (yes it has been tried and discarded as one) it is essentially a bronchodilator for use in horses/cattle with respiratory problems. The USA has banned the consumption of meat with Clenbuterol in it because of "negative" effects on humans. This substance is categorically proven to cause enlargement of the heart and irreversible stiffening of the cardiac muscle (a less flexible heart is hardly desirable) in animals and humans.

Trenbolone is a cattle growth promoter that is being considered for discontinuation (by the WHO) due to its negative effects on the endocrine system of the animals and the people who (simply) handle the product. Understood to cause decrease in testicular weight in human males and uterus weight in females, aggression and renal damage.

Deca-Durabolin (Nandralone Decanoate ) is interestingly currently being tested on some late stage AIDS patients. However, again shown even at low doses to cause a host of long term side effects including all the usual ones the media love to carry on about.

As I said above, many of these substances are designed and manufactured for animal use. Yes kids, by all means take these substances, you will get big and strong (no argument from me there), and maybe you'll also become uncontrollably aggressive and maybe your balls will shrink, your heart will fail and your liver will screw up and your kidneys may suddenly give up on you too.

Just think it through before you go shopping :)

27-Nov-2005
10:58:10 PM

Cheers for that mate.

You are completely correct, pretty much all of the info I have ever obtained about steroids has been from peers and underground manuals. Considering the headspace I was in at the time I doubt it would have made a huge amount of difference anyway. Since my motorcycle accident (read femoral nerve damage post) Ive done alot of soul searching about the kind of lifestyle I was leading. Lets just say that worries about 20 years down the track werent really high on my list of priorities. Im genuinely surprised about the info on anavar though, on pretty much every bodybuiling site including some of the really reputable (sic) ones like elite and anabolex it is always listed as the safest of all to use. As for tren well seeing as the stuff sold here is homebaked from tren pellets it doesnt really surprise me that there is a problem with it, it was removed as a human steroid some years ago, it used to be available as finaplex however this was discontinued in the late 80's i believe. As for deca the only thing I knew that it was indicated for was osteo porosis in women and also negative side effects from cortico steroid treatment, however It wouldnt surprise me to see it being used in HIV/AIDS patients, I also for got to mention in the last post that I was using 600mgs of that a week as well (Just to be safe of course) I think the misunderstanding surrounding anavar may come from the fact that it is considered quite safe from an aromatisation aspect, where obviously its safety from a hormonal aspect doesn't carry for its liver toxicity. And speaking for myself only, throughout my whole period of steroid usage I have never had my balls shrink, nor have I smashed anybodies windsceen in a fit of road rage nor am i bald, as I said I think that roid rage as such is an excuse used by guys who are already suffering from self esteem issues and feelings of inadequacy so that they can feel justified in lashing out at people, as I said I have walked around feeling moderately superior to anybody else and would be a little quicker to make a smart ass comment but then I have never been an overly aggressive person, and this includes periods when I was fighting some times 3 times a month in the ring. I can honestly say that I never had what is described as a bout of roid rage, god knows there were times in fights I had to hold back otherwise I could have quite easily killed somebody with the amount of strength I had. As for testicular shrinkage, I believe that I am in the minority of people who dont experience this, (I am also resistant to gyno as well) yet of some of the guys I knew who did, their boys went back to normal size after the cycle ended and the administration of post cycle goodies. As for clen, well you only have to be taking it to realise that it aint great shakes (excuse the pun) for ur body, and yes I am aware of its uses in horses, I used to buy it in both tubes of gel from ranvet and tubs of powder from illium from memory. The really funny thing in body building circles, yet maybe not so wild a concept is that these are guys who dont smoke, nor do alot of them drink, in fact to a large degree they lead quite healthy lifestyles apart from the fact that they ingest a shitload of chems of which they have very little concrete knowledge about (myself as a case in point) What makes it all the more laughable is that after I stopped fighting there was really no other reason aside from vanity for me to continue using steroids, which makes me look back and just about piss myself laughing at myself.. As I said I am pretty sure that I am at quite heavy risk of a few nasties manifesting themselves at some point in the future, but there aint much I can do about it now. And as for me being busy, shit id be loathe to share some of the adventures with insulin and hgh when I was seriously into body building. Even though I always had regular blood workups done before during and after all my cycles and had the support of a gp with extensive knowledge in the area and from all the tests carried out on me I am healthy, in fact since a 6 month course of hgh 4 years ago very healthy, Ill always be a little nervous whenever Im waiting for test results of any kind.

| | |
| --- | --- |
| | There are 63 messages in this topic. |
Home | Guide | Gallery | Tech Tips | Articles | Reviews | Dictionary | Forum | Links | About | Search
Chockstone Photography | Landscape Photography Australia | Australian Landscape Photography | Landscape Photos Australia

Please read the full disclaimer before using any information contained on these pages.
Australian Panoramic | Australian Coast | Australian Mountains | Australian Countryside | Australian Waterfalls | Australian Lakes | Australian Cities | Australian Macro | Australian Wildlife
Landscape Photo | Landscape Photography | Landscape Photography Australia | Fine Art Photography | Wilderness Photography | Nature Photo | Australian Landscape Photo | Stock Photography Australia | Landscape Photos | Panoramic Photos | Panoramic Photography Australia | Australian Landscape Photography | High Country Mountain Huts | Mothers Day Gifts | Gifts for Mothers Day | Mothers Day Gift Ideas | Ideas for Mothers Day | Wedding Gift Ideas | Christmas Gift Ideas | Fathers Day Gifts | Gifts for Fathers Day | Fathers Day Gift Ideas | Ideas for Fathers Day | Landscape Prints | Landscape Poster | Limited Edition Prints | Panoramic Photo | Buy Posters | Poster Prints