30-Apr-2013
7:56:16 PM

Short one this time - was camping on the Anzac Day weekend with family and a huge group of the kids school friends & their parents. The thought of 4 days camping with 16 adults & 15 kids didn't over-enthuse me - so I negotiated a day's climbing for a break.

A bit of research on TheCrag, and a hook-up on Chocky with another family who climbs, and we were set - a day's easy climbing with the kids at The Lair, chosen for its proximity to the Shoalhaven where we were camping, easy access, and most of all a number of very easy routes for the kids. Nowra is justifiably well known for its sport routes, but they are mostly moderate to very hard, nothing much in the easy range - except The Lair, a small, sunny crag with loads of routes from 9-20+, fully bolted for the most part, and with a 5 minute walk in.

It turned out to be as advertised - a great little crag with some 44 routes, mostly easy to moderate with a handful of quality hard routes. Easy to find, easy to walk in, kid-friendly access, and parent-friendly bolting. We led a couple of very easy climbs in the Gardens of Stone area, set up some top ropes, and the kids all had a ball warming up on these. Even my wife (who has climbed 3 times in the last decade) climbed a route or two.

Its a bit slow getting 4 kids and 4 adults up a lot of routes, but the key is to relax & just have fun, and every so often chase the kids off to play in the bush while the adults try something a bit harder. No blow by blow necessary for this TR - just to point out that this is a great crag for beginners, kids, and for a day out for the intermediate climber as well.



Kids having fun on Cruise Control (9) and Simple Life (10)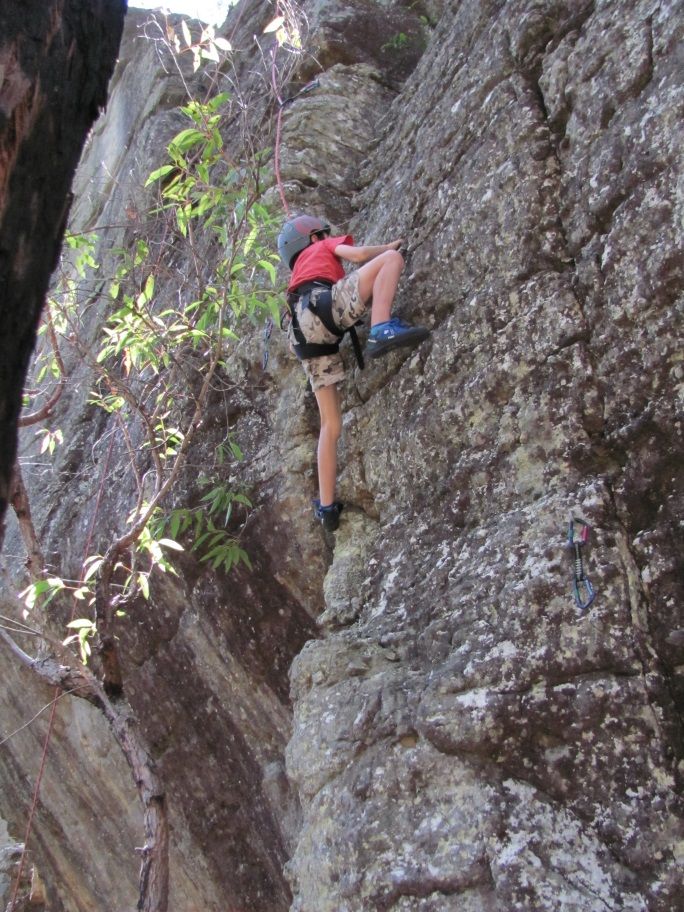 Max gets to grips with "Mum's Short & Curleys" (12). I didn't discuss the route names with them...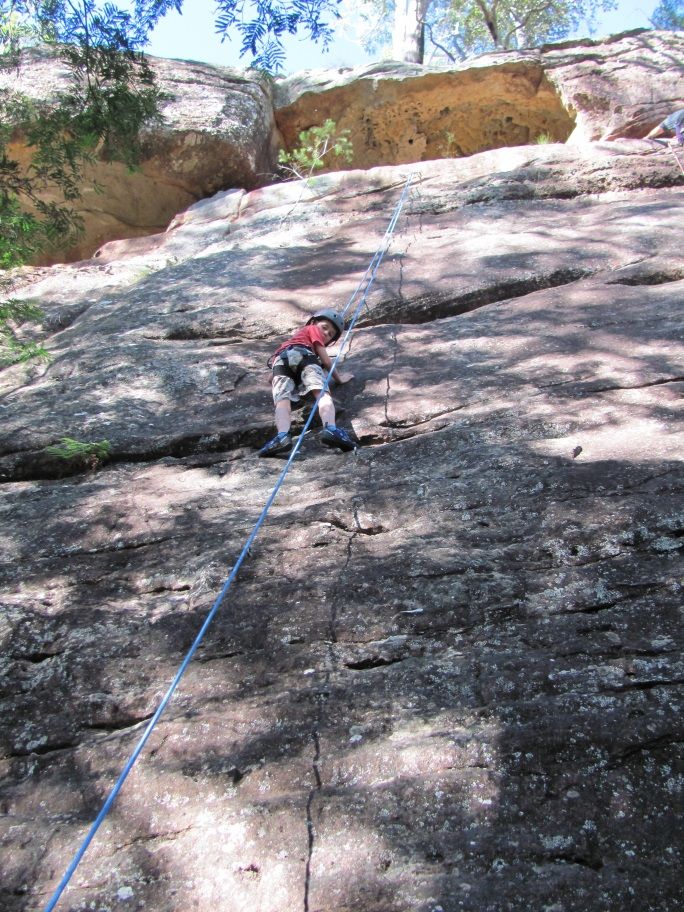 Max trying out the slabby goodness of Chuffed (12)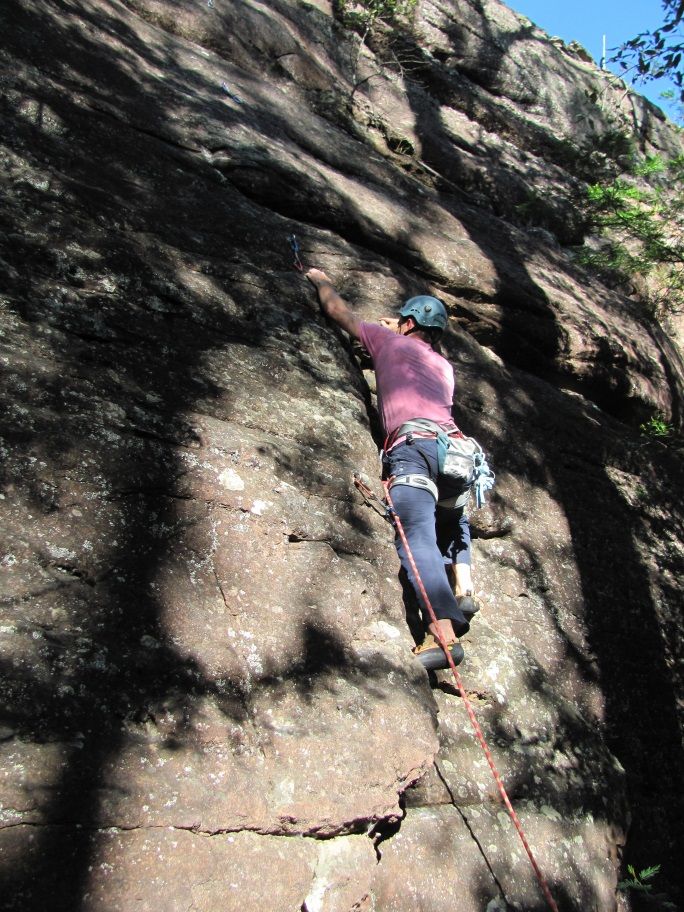 Me leading Street Sweeper (15) - nice flake down low, then great slabbing to steep finish



Max and the other kids got up Street Sweeper in varying styles...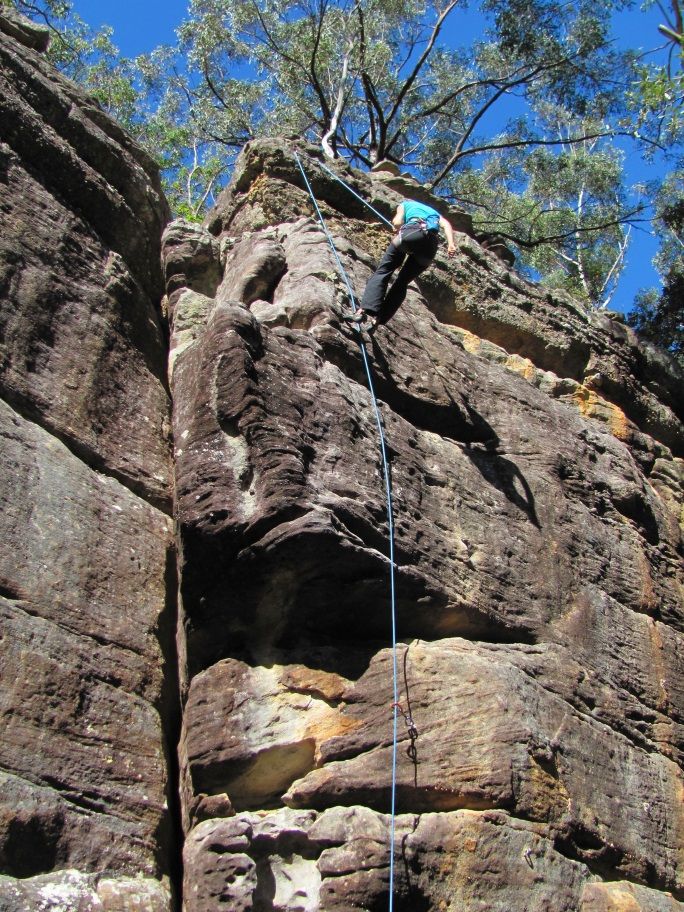 While the adults had their own style issues on Origami (22). Nice climb, but none of us managed to stick the crux move.

All in all, a good little spot. Then it was back to playing in the river at Coolendel - not so bad after all...