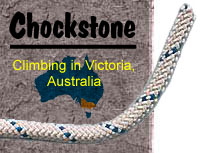 Sponsored By
ROCK
HARDWARE


Chockstone Forum - Trip Reports
Tells Us About Your Latest Trip!
Author

| | |
| --- | --- |
| China (last one! now mostly Malaysia) | |

1-Nov-2009
9:19:49 PM

On 31/10/2009 MattyB wrote:
>Hey Wendy, are you still going to be around for the 2009 Yangshou Climbing
>festival on Nov13-15??
>
>http://www.climbing.com/community/events/2009_yangshuo_climbing_festival/

Hi Matt, We get back to Nati that weekend. We're actually out of here on Thursday and spend a week in Malaysia on the way. I had a back up plan to head up past Chengdu and go walking in the mountains if my shoulder crapped out, but wasn't necessary. Actually, I could spend more time here, life is cheap and cruisy, climbing is abundant and if I had more time, I'd get into putting a few routes up. There is potential aplenty. Just to add to the sell - there's a stack of donated bolts available through Karst Cafe and they will loan you a drill. In fact, I'll just repeat that for emphasis, everyone - FREE BOLTS AND LOAN OF A DRILL!!!!

What are you doing in Chengdu? Have you found some decent dried fruit yet? There's some dried coconut, in chunks dipped in icing sugar, and it tastes almost exactly like coconut ice. Probably terrible for you but very yummy. The dates seem to be ok as well - they call them haw and they don't have salt, liquorice or other weird things (except preservatives and sugar). I also found some freeze dried jack fruit - good, but goes stale almost instantly - and there's no shortage of dried sweet potato or taro, completely plain, but neither of which I think lend themselves to snacking on. I'm still devastated about the mango.




2-Nov-2009
1:15:58 AM

Bugger! Was toying with the idea of flitting over to Yangers and getting Mr Honnold to second me on some 5.6 epic (if he's up to the challenge, of course... : p ) Would have been nice to catch up with a fellow Chocker over here in China, though! : )

I'm playing guitar for 4 months in a band over here in Chengdu, first International band ever in this fine city, apparently!! Doing 6 nights a week in the Shangri-La Hotel, so it leaves very little time for serious exploration of the surrounds, and after 2 months, I'm only just starting to make inroads into getting in touch with the local expat climbing community. Not for lack of trying, mind you!!! : / I'm trying to find the sort of climbers that know where the nice day-cragging type stuff is, amongst the plethora of more serious and committing climbing options that abound in Sichuan province!

When I was riding my bike down a camping goods type street about 5 weeks ago, I spotted some dudes walking out of a store, toting proper packs and gear, and with the obvious look of climbers. I went and said G'day to them and told them to come and see the band playing at the Shangri-La when they were finished. They were a Russian group heading off to do a big line on Mt. Four Girls (Sigunuiangshan) 6250m, didn't really expect to see them again to be honest! But last night on our big Halloween party and with me dressed up as a dubious version of Dracula, they decided to turn up at the hotel-complete with photos, battle scars, and stories of 20 days straight spent on portaledges on the route they climbed. Pretty cool to catch up with them again though, they were really nice cats! One dude apparently took a 40m+ whipper when they were aiding up a section...!

Haven't even attempted the dried fruit caper again!! My tastebuds are still a little scarred as well... It's hard enough to find fruit in tubs that isn't surrounded by jelly, and I've all but given up on the pot noodle searching process - everything I've bought so far has been infused with the infamous and deadly Sichuan peppercorn. Ironically, I'd love just a simple 'Oriental' Beef cup noodle and a muesli bar from Woolies!!

Have a safe trip back home anyway, enjoy your time in Malaysia! (It's "truly Asia", apparently... : / )


17-Nov-2009
6:09:50 PM

Here we go Andrew ...

Moon Hill

beautiful clear skies. this was the extent of visability for a fair bit of October. It cleared up later

Anthony braves riding past the wildlife. They fix a halter to these guys through their nostrils. I don't know how they do it, but I figure you've got to be pretty brave to go shoving a bit of rope of a buffalos nose.

the egg

the through cave in the background is the treasure cave

the more featured and feasible wall at Lei pei shen

ditto

the bodgy butterfly. there's actually a climb just to the right of it. You clip the chains off the butterfly



17-Nov-2009
6:30:32 PM

golden cat cave, drive in guiding central. I figure you get the teddies and things on the wall if you get that high. Just like a coconut shy!

Climbing in the treasure cave

ditto.

the eggy

Can you find Eduardo? there's a story to this but i haven't written it yet

the glorious white mountain.




17-Nov-2009
6:54:35 PM

there's a few more here:

http://www.facebook.com/#/album.php?aid=170917&id=710839777&ref=nf

27-Nov-2009
9:15:44 AM

Finally, I have some climbing adventures to recount. 2nd last day, and Iím on a mission to climb through to the end, but Anthonyís dropped out of the program and is having a rest day. Fortunately, Eduardo and Melissa are heading out and I tag along. Weíre off to do a long trad route, a bit of an oddity in Yangshuo, and Iím thinking of it as a pseudo rest day Ė with lots of 5.9, and Eduardo he can lead the crux pitch, Iím just along for the ride. Weíre wondering if weíre doing the 3rd ascent as we bush bash through the tip/graveyard/piggery up to the cliff, then rope up for a quality access pitch through dirt, jungle and precarious boulders. The rope ran straight through a patch of grot, sending dirt showering on Eduardo everytime I took in. Hindsight suggests Eduardo had formulated a cunning plan from the start, racking up for the first pitch, a nice 5.9 corner, although the grotty exit would have been exciting. There was also quite a lot of cleaning of leaves that had settled on every decent hold, and a mention of centipedes. At my pitch, I discover itís not all 5.9 and I have to wake up a bit for a 10b crack. I havenít place gear in limestone in years, so I generously plug gear into the frequently soft and dusty rock, but itís all straightforward crack climbing, despite my sense of trepidation that it was suddenly going to become desperate scary nonsense any moment now. I hung out on the next belay thinking Iíd almost forgotten how much I like trad climbing in all this sport.

Melissa bounds up the next pitch (5.9 again), places several nests and about 8 pieces in 4m, but sheís not happy with them and comes down. Eduardo heads on up again, running the next 2 pitches together as our leisurely start had left us rather late in the day now. Or then again, maybe this was in his cunning plan, as Iím just reaching the belay when he tells me the last pitch is all mine. I protest Ė no, Iíve already had a hard pitch, I donít want all the glory. No, no, heís lead 3 pitches doesnít want to hog the lead. No, really, Iíve lead 3 too if you count that bodgy access pitch and we both turn to Melissa and say it must be her turn. She laughs. I head on up. I canít say I really minded. An over hanging corner with funky moves and jamming hanging out over 100m of space. It was all very awesome and I commented on how much less scary it was than sport climbing. I think I get a lot of reassurance out of carrying the rack and knowing I can place gear when ever I want it, and not having to push on to the next bolt. I pop out the top thoroughly impressed with the whole route.


27-Nov-2009
9:18:12 AM

Story number 2 doesnít quite have such a happy ending. Very last day, trying to get a few pitches in a White Mountain before we baked, I head up an awesome 5.11b. Most uncharacteristically, I choose not to clip the bolt from the first available hold, as the little side pull is hurting my wrist and climb on a move or 2 to a bigger hold. Sadly, when I get there, itís all too barndoory to clip, so I go for another move. By this point, the unclipped bolt is nearly at my waist and I miss the next hold. I plummet through the air, screaming as usual, but I have done quite a bit of falling, so Iím not really expecting anything to go wrong. Except that the rock is all scoopy below me and when I come back into the rock, my left foot hits the edge of a scoop, twists and Iím screaming again, this time intermingled with down, down, down Ö Someone else goes up to fetch the gear whilst I sit under a tree with my foot in the air. An hour later, itís still naff and weíre facing a 3km ride back to the road. Some hopping and crawling gets me across to the bike, where we try and work out if I can ride it in some way. Attempt one sees me falling to my injured side, screaming again and I plonk down onto a hand and hip in preference to sticking the injured foot out. Attempt two isnít much better and Anthony is a trooper and piggybacks me up to the main path. This time, I manage a sort of sidesaddle on the bike, seat as low as it will go and twisted to the right, so I can lean to the good side and push along with the good foot like a scooter. This works remarkably well and we manage to get out to the road and onto a bus.

Anthony won the admiration of many young Chinese women by piggybacking me into dinner at the school, then headed off to the Yangshuo hospital with an interpreter to procure a set of crutches. For the extravagant sum of $15, I had a set of crutches to get to Malaysia on the next day. However, international travel with 1 cripple and 2 packs each is hard work! 1 plane, 2 taxis, a bus and several kilometres of crutching through airports later, and we were settled in a hotel near Batu Caves, Kuala Lumpur. I couldnít dissuade Anthony from climbing, although I tried suggesting a hire car and a scenic tour of the highlands might be easier on my ankle. Batu Caves is on the outskirts of KL, only 20 ringgits (or $6) in a taxi from the city centre. They are building a train line out there (it was supposed to open in May) so soon you will be able to just jump on that. Itís most famous for its Hindu temple, which is graced by an enormous gold painted statue of some god and 272 numbers steps up to the cave containing the main temple. By the end of the week, I was able to crutch up there. The cave is huge and liberally decorated with impressive tufa. Not to mention the usual assortment of funky gods and other figures, including a goat with breasts and wings. At the top of the stairs is a sign saying ďno exercising beyond this pointĒ which seemed a little odd, but when we left, there were people running up and down the stairs. I guess itís not very nice to jog around the streets of KL.

Thereís some impressive rock around the temple, but Iím sure they wouldnít like people climbing there, so lucky for us, the area has a lot of other limestone outcrops. The rock itself is pretty good Ė much more tufa than the Yangshuo limestone, lots of steep stuff but also some desperate looking slabs. Even with a functioning ankle, I wouldnít have been going near them. Some of it is quite high Ė there are 2-3 pitch routes and some 30m single pitches. On everyday bar Saturday, we had the crags to ourselves. The Malays told us they only ever have Saturdays free. After working all week, they have to spend Sundays with their families. On the downside, the area is very developed. Industrially and residentially, not climbingwise. Thereís a lot of noise from the roads and you have to negotiate some rubbish piles to get to the rock in places. But it was very convenient from our hotel. If Iíd been able to walk, we could have walked to any of the crags in under 30 minutes. Anthony spent our first day walking around checking out the rock whilst I lounged around telling my ankle to hurry up and get better. Malaysia is taking on commercial adventure activity at a great rate (they are about to start bungee jumping of the Menara Tower) and climbing hasnít escaped. One area was originally developed by a company, bolting a lot of easy climbs, clearing and flattening the base and providing toilets. They are actually happy for people to use the site for free as long as the guided groups are given priority. Another area was fenced in after it had been developed, and the company built boardwalks and toilets and started charging 5 ringgit to climb there. Which seems a bit rich considering someone else bolted the routes and by now, those bolts are looking rather shabby and they arenít being replaced.


27-Nov-2009
9:19:05 AM

Day 2, we caught a taxi to the crag (it has a 3 ringgit flagfall and our massive journey added 40 sen to it) and I crutched on in behind the loaded up Anthony, negotiated the old rubbish pile and there we were. Nanyang is a nice enough cliff, relatively tall, lots of shade (crucial as it was 32-34 degrees the whole week), varied angles and features, generally good bolts and anchors and Anthony got to do all the leading. I pottered up on a top rope utilising some interesting knee, heel and hopping techniques. This was the only crag we saw people at, and indeed the only day we saw Westerners outside of the city centre, being 2 young boys whose parents worked in KL and drove them to the crag. Ah, I remember the days of getting chauffeured to the crag! A few hours later, we hear yells from one of them and look up to see him half falling, half speed downing climbing to the last bolt, the cause being the snake on the hold heíd just gone for. The snake was quite disturbed too, and was trying to climb further up the cliff. Weíre standing around underneath watching it when it looses grip and comes flying through the air towards us. Hopping doesnít seem quite up to the job when you really want to get away from somewhere in a hurry, but I was trying hard. Unfazed (well, maybe slightly fazed, it played dead for quite a while), the snake headed back towards the cliff, disappeared behind a boulder only to be spotted a little later settled on the cliff again. We asked one of the Malaysians if it was a poisonous snake, to which he replied, ďoh, not very poisonousĒ and informed us they were very common, usually in the trees. He grabbed a stick, picked up the snake and relocated it after weíd all had a good look.

Comic Wall involved some creative scrambling over generations of rubbish with the crutches, but would have been awesome if only I was up to the task. Steep and full of tufa, the routes looked great, with most of them being around 6c. Anthony managed to get the rope up a 6a but declined to try any more, so sadly, we moved on. The anchors did leave a little to be desired here, being equalised tat, and the jungle was rapidly encroaching. I did remember the very common snake found in the trees as we pushed the trailing vines aside to get to the anchors.

Nyamuk means mosquito in Malay, and from Anthonyís exploration, he was really not keen to go back to Nyamuk cliff. Not because the cliff didnít look good Ė on the contrary, itís probably the best cliff there Ė but because he said they were absolute hoards of mozzies, not to mention the extremely mangy dog. Still, as itís the most developed cliff in Malaysia, we had to go, so armed ourselves with mozzie coils and repellent and headed up. The poor mangy dog was just a puppy, and all it really wanted was to be friends, but who wants to make friends with mangy dogs in country with rabies? Anthony reckoned all the mozzie bites were killing it, and it had scratched off all its fur whilst scratching bites.

The mozzies were outrageous. Our doctor had looked at our travel plans and assured us malaria wasnít an issue in KL. I wondered if he would still say that if he could see where we were. We lined the cliff with coils and sat in the haze breathing a sigh of relief. The locals had said the mozzies piss off after a while, and whether it was our armoury of coils or not, they did seem to be calm down. And the cliff is good, not usually so steep, nor as much tufa, but long, sustained just over vertical routes with what Anthony called ďAustralian bolt spacingĒ. Weíd generally been spoilt by generous bolting in China (I guess donated bolts help that), besides, he could always make me lead. Now Anthony was getting mentally drained from all that time on the sharp end, and a few 4m spacings at the end of the pitch was really getting too much! Despite this, he did get us up an awesome 5c+ that had this deep flake in the 2nd half with formations on it more like you would expect in a cave than on a cliff.

Our final day came with an unexpected surprise. Our friend Mike noticed Anthony was in KL from Facebook, and he was in town all Tuesday before his flight home, so he taxied out to see us and came climbing. How many places in the worlds can you squish a days climbing in a 14 hour stopover?



27-Nov-2009
9:19:16 AM

Malaysia can be almost as cheap as China if you avoid tourist traps. Out in the sticks, our hotel room with airconditioning cost us 70rm a night and there was a strip of street food stalls in front of it where we had masala dosa and coffee every morning for 6rm, the most expensive thing we ate was a baked fish big enough for 2 at 20rm. Their coffee is pretty amazing Ė itís real coffee blended with condensed milk, and they pour from one container to another at an impressive height in order to froth it. Served over a glass of ice, itís quite addictive, but you have to be sure to order ďkopiĒ to make sure itís distinguished from Nescafe (my autocorrect just capitalised Nescafe! I canít believe their influence extends to be embedded in computer programs!). The food was really yummy, lots of Indian and Chinese influence and tropical fruit abounds. Sadly, the beer is not so cheap, and out in the burbs, you could only buy take aways in the supermarket and go hide in your hotel room. In the city centre, they seem to have overcome Muslim laws and sensibilities and you can sit on a sidewalk table with your beer. The guidebook is old (2003) but thereís really not been that much development since then other than the privatisation of the crag formally know as volleyball. Batu Caves isnít the most amazing climbing experience youíll ever have, but itís nice enough to kill a few days if you happen to be in KL. Peninsula Malaysia to the north is apparently full of limestone, some of which has been developed, but with far more potential. It looks beautiful, the people are friendly, the language easy (relatively), itís cheap to get to, food yummy and the rock is great. So if anyone wants to add to the next up and coming Southeast Asian climbing destination, go for your life.
27-Nov-2009
9:22:57 AM

Comic wall

Nyamuk (fumakilla section)

Nyamuk (shieldtox section) - these cliff are named after malaysian insecticides!
27-Nov-2009
11:13:14 AM

I have very much enjoyed reading your TR's Wendy.
It is good to read of adventure coming in more styles than just climbing!
I also hope your ankle recovers fully and soon.

I found your statement of;
>An over hanging corner with funky moves and jamming hanging out over 100m of space. It was all very awesome and I commented on how much less scary it was than sport climbing. I think I get a lot of reassurance out of carrying the rack and knowing I can place gear when ever I want it, and not having to push on to the next bolt.
to be an interesting concept.
You are obviously on top of your game, because harder grade climbing often precludes (for me anyway), options of placing gear when I'd like to!

I look forward with interest to hearing ES's slant on the trip, and the climb you described his involvement in!

27-Nov-2009
12:25:50 PM

Thanks Wendy, another great TR.

I fully understand Wendy's observation - if you're climbing a crack, and have enough gear, you can place whereever you feel you need to.

I had a different take on well-spaced bolts in Austria recently. I found it mentally relaxing (paradoxically), looking up to the next bolt (up to 10m away) and knowing I didn't have to worry about protection until I reached it. Unlike 'trad', where I have to look ahead and determine when (or if) I can place gear, which takes more planning, thought and mental effort.

ps Wendy does that mean you're back now? I'm headed your way on Sunday with a couple of boxes of wine to drop off (or to be picked up from the lower Gums later in the week).

27-Nov-2009
1:02:46 PM

On 27/11/2009 gfdonc wrote:
>I had a different take on well-spaced bolts in Austria recently. I found
>it mentally relaxing (paradoxically), looking up to the next bolt (up to
>10m away) and knowing I didn't have to worry about protection until I reached
>it. Unlike 'trad', where I have to look ahead and determine when (or if)
>I can place gear, which takes more planning, thought and mental effort.

So much calmer than me! Unless I know the climbing is easy enough, i'd spend those 10m dreading some horrible move miles above gear!
>
>ps Wendy does that mean you're back now? I'm headed your way on Sunday
>with a couple of boxes of wine to drop off (or to be picked up from the
>lower Gums later in the week).

Definately back. I think Anthony's expecting you to pop in, but we can come find you later on.
>
29-Nov-2009
11:41:53 AM

fantastic china Yanshu photo's!! we ended up spending a great week there before the weather and our visa crapped out!!
30-Nov-2009
9:10:04 PM

is nanyang still protected by gun toting security ?

1-Dec-2009
6:58:04 PM

On 30/11/2009 WM wrote:
>is nanyang still protected by gun toting security ?

wow ... um, no, fortuneately. They did still have machine gun toting security at the airport, which anthony pointing out to me as I wandered past them carrying the knife I'd just used to cut my final pawpaw to wash it. Obviously they are not too fussed about barefoot ferals with dripping knives there.
1-Dec-2009
8:29:51 PM

we tried to bluff our way in waving ropes etc - and got marched out just like in the picture ...
14-Dec-2009
9:02:24 PM

On 27/11/2009 Wendy wrote:
>Fortunately, Eduardo and Melissa are heading out and I tag along.

Hmmmmm

I recall a different story, where the lead of the choice pitch was rudely stolen from me after getting the
party back on track.

I'm just too damn polite.
14-Dec-2009
9:53:30 PM

On 14/12/2009 Eduardo Slabofvic wrote:
>On 27/11/2009 Wendy wrote:
>>Fortunately, Eduardo and Melissa are heading out and I tag along.
>
>Hmmmmm
>
>I recall a different story, where the lead of the choice pitch was rudely
>stolen from me after getting the
>party back on track.
>
>I'm just too damn polite.

Yeah, that first pitch, up the grotty boulders and through the bushes, I'd have fought for that one. Only a gentleman such as yourself would have passed it up. Actually, I should have offered it to Melissa. That was very rude of me.
| | |
| --- | --- |
| | There are 59 messages in this topic. |
Home | Guide | Gallery | Tech Tips | Articles | Reviews | Dictionary | Forum | Links | About | Search
Chockstone Photography | Landscape Photography Australia | Australian Landscape Photography | Landscape Photos Australia

Please read the full disclaimer before using any information contained on these pages.
Australian Panoramic | Australian Coast | Australian Mountains | Australian Countryside | Australian Waterfalls | Australian Lakes | Australian Cities | Australian Macro | Australian Wildlife
Landscape Photo | Landscape Photography | Landscape Photography Australia | Fine Art Photography | Wilderness Photography | Nature Photo | Australian Landscape Photo | Stock Photography Australia | Landscape Photos | Panoramic Photos | Panoramic Photography Australia | Australian Landscape Photography | High Country Mountain Huts | Mothers Day Gifts | Gifts for Mothers Day | Mothers Day Gift Ideas | Ideas for Mothers Day | Wedding Gift Ideas | Christmas Gift Ideas | Fathers Day Gifts | Gifts for Fathers Day | Fathers Day Gift Ideas | Ideas for Fathers Day | Landscape Prints | Landscape Poster | Limited Edition Prints | Panoramic Photo | Buy Posters | Poster Prints