22-Dec-2013
2:42:03 PM

Hey, im new to this forum, and have signed up now as I need some opinions on this.
I have been playing around with the idea of a auto blocking munter hitch as a self belay when top roping, and found that the carabiner used to clip through the top of the knot would flop around into odd positions making it sometimes very hard to pull the slack through the knot, and would also sometimes catch on the carabiners lock. After some experimentation I have come up with the following, I think I am onto something good here, but am just after some opinions on this knot, maybe someone else could try tying it and see for themselves how it works..

Its just a standard auto blocking munter hitch, but with both biners hooked into the belay loop on the harness, I haven't fallen on it yet but it locks up when i put my body weight onto the knot.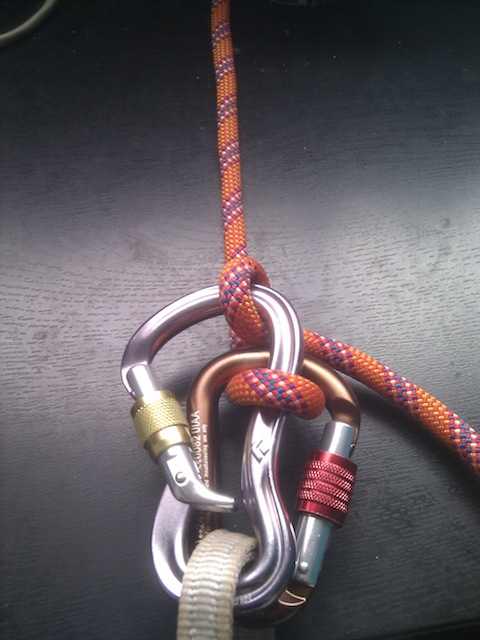 When it locks up, the knot tightens, and also the smaller carabiner pinches the rope between it and the larger one, as the smaller carabiner gets pulled upwards.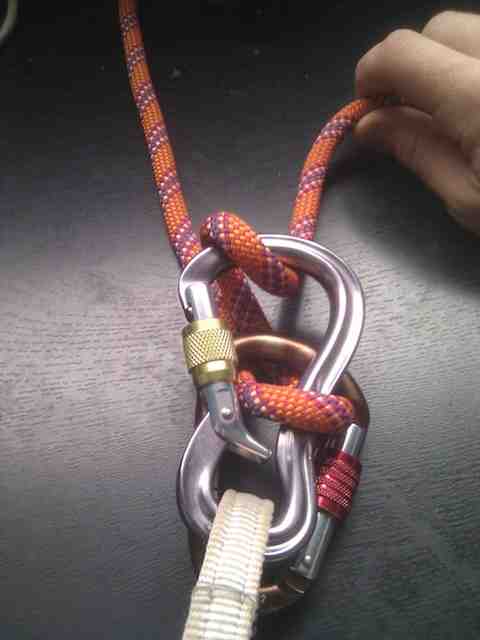 When you pull the slack through it makes the 2 carabiners separate from each other, making it very easy to pull the slack through even with just 2 fingers.